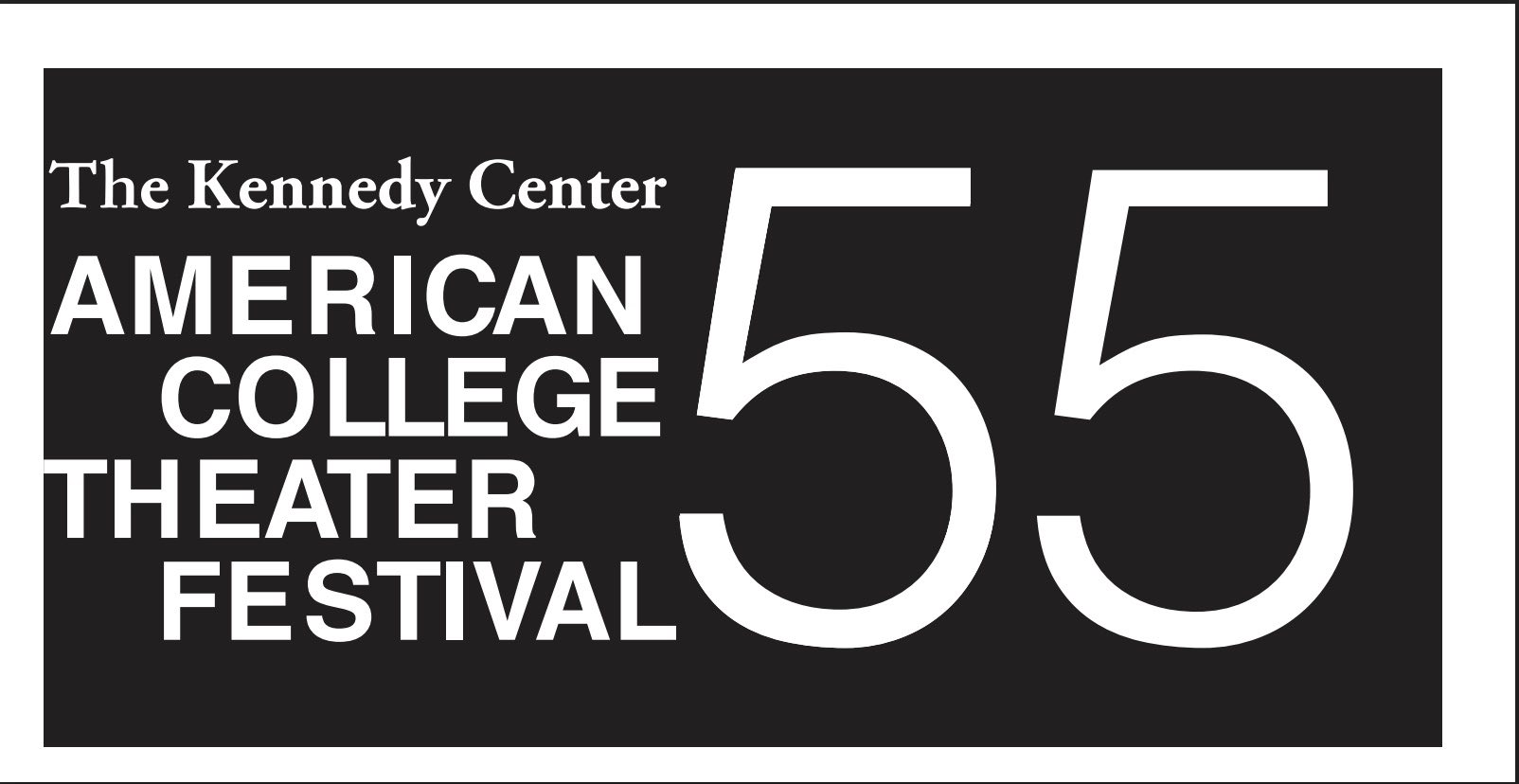 Region 8 of the Kennedy Center American College Theater Festival Presents:
FESTIVAL 55
Monday, February 13th through Friday, February 17th
Region 8 – Arizona, Central and Southern California, Guam, Hawaii, Southern Nevada, Utah
The Kennedy Center American College Theater Festival 55®, part of the Rubenstein Arts Access Program, is generously funded by David M. Rubenstein.
Special thanks to The Harold and Mimi Steinberg Charitable Trust for supporting the John F. Kennedy Center for the Performing Arts' Kennedy Center American College Theater Festival.
Additional support is provided by The Honorable Stuart Bernstein and Wilma E. Bernstein; the Dr. Gerald and Paula McNichols Foundation; and Beatrice and Anthony Welters and the AnBryce Foundation.
Kennedy Center education and related artistic programming is made possible through the generosity of the National Committee for the Performing Arts and the President's Advisory Committee on the Arts.
For additional information regarding Region 8, contact:

Shaunte Caraballo
Chair of KCACTF Region 8
kcactf8@gmail.com
We are so excited to return to an in-person festival. Festival 55 will be Monday, Feb 13 and will close Friday, Feb 17, 2023.
The festival will be held at the Westgate Resort in Las Vegas. Registration is open.
Festival registration will be $95 per participant.
Our room rate at the Westgate is $99/night for either 1 King room or 2 Double room.
You may book online here: https://book.passkey.com/go/SACT3R
Or, if you prefer to make your reservation over the phone, call
1-800-732-7117 and give the code: SACT3R
We had a terrific virtual last year. We are excited to share all of the wonderful things we have planned as we return to an in-person festival. We look forward to seeing you there!
 The Respondents Workshop team invites faculty colleagues, professional peers, and graduate students to join us the Response training session during the festival on Monday, February 13, 7:00-10:00 PM. "The response is the heart of the festival." The purpose of this workshop is to help you develop skills as a KCACTF respondent. In these sessions, you will learn the most effective practices to recognize, encourage and celebrate the finest and most diverse work produced in the region. The training we offer is based on years of experience and assessment. It is also an ever-improving training, as we grow to meet the needs of our students. We hope you will join us!
Opens November 1
*Please add kcactf8@gmail.com to your address book to receive email confirmation of Festival Registration and check your Junk Email folder if you don't receive confirmation within 24 hours. If you do not receive a confirmation at this time, contact kcactf8@gmail.com.
Festival Registration Rates (non-refundable within 24 hours of the first event of Festival):
Through January 15: $95.00 (available online starting November 1)
January 16-31: $105.00 (online registration closes on January 31 at 11:59 pm, PST)
On-site Registration: $125.00 (opens at Festival)
Day Pass: $55.00 (available at Festival
The Vendor Name and mailing address for Purchase Orders is:
Shaunte Caraballo, Chair Region  VIII
ACTF Management, LTD Region VIII
2892 N Bellflower Blvd #1039
Long Beach, CA 90815
Should you have any questions/concerns during registration please contact Production Manager Matt Schleicher at kcactf8festivalreg@gmail.com