REGION 8 CIRCUITS AND CIRCUIT COORDINATORS



Paige Taylor




Greater Orange County Coordinator


Free to be Me Arts Academy
pdt922@gmail.com
PERSONAL STATEMENT
I've spent over half my life as a vegetarian and love to adapt my own recipes. I am an animal lover, bookworm, and sci-fi geek. Born and raised in Orange County, California, I joined youth theatre, choir, and dance teams all by the age of 9. I fell in love with the community and joy of performing. These days I spend half my time on stage and the other half working behind the scenes, as an educator, director, or coordinator. My time at Free To Be Me Performing Arts Academy has been one of the most fulfilling jobs I've ever had. Working with kids and seeing their joy and passion for performing and self-expression often reminds me of why I do it myself, especially when things get tough. Personally, I am dedicated to making the theatre world a more inclusive and welcoming space for all artists and advocating for diversity in the rehearsal room and on the stage. 
I was introduced to KCACTF during my undergrad at CSU Fullerton where I was lucky enough to participate in the SDC Directing Fellowship as well as work behind the scenes as a Student Leader. I found it to be such a shining example of everything I loved about theatre, a community of shared ideas and passions, that I jumped at the chance to be involved again. 
B.A. in Theater Arts with Directing Emphasis- Cal State Fullerton 
GREATER ORANGE COUNTY COLLEGES & UNIVERSITIES
Biola University
California State University, Fullerton
Chapman University
Cerritos College
Concordia University Irvine
Cypress College
Fullerton College
Golden West College
Irvine Valley College
Orange Coast College
Saddleback College
Santa Ana College
Santiago Canyon College
University of California, Irvine
Vanguard University of Southern California

Lisa Lyons
Greater Inland Empire Coordinator
California State University, San Bernardino
llyons46@verizon.net
GREATER INLAND EMPIRE COLLEGES & UNIVERSITIES
Azusa Pacific University
Antelope Valley College
Barstow College
California Baptist University
California State Polytechnic University, Pomona
California State University, San Bernardino
Chaffey College
Citrus College
Crafton Hills College
College of the Desert
La Sierra University
Mt. San Antonio College
Palo Verde College
Pomona College
Rio Hondo College
Riverside Community College
San Bernardino Valley College
University of California, Riverside
University of LaVerne
University of Redlands
Victor Valley Community College
Whittier College

Christine Cummings
Los Angeles Metro Coordinator
Circuit Coordinator Representative
Mt. San Antonio College
ccummings3@mtsac.edu
PERSONAL STATEMENT
I was memorizing Shakespeare FOR FUN at age 12. That was the kind of nerd I was… and, let's face it, still am.  That's when I started acting and I have known, since I stepped out on that stage opening night as Miss Hannigan in Annie, that I wanted a life in the theatre.  I never thought I could be more passionate about anything than acting, but in graduate school, I walked into my first classroom as an instructor and found my true calling.  I've performed in and directed theatre in Chicago and Southern California for 20 years, I was Education Director for a Children's Theatre Academy in Lake Forest, IL and I have taught theater at 15 different colleges.  Particular artistic passions of mine include voice and movement for the actor, Theater for Youth, surrealist plays, and everything involving Shakespeare.  I'm also a dog enthusiast, my giraffe collection is a thing of legend, I'm a hiking junkie,  and I believe that travel is the greatest gift we can give ourselves.  
KCACTF came into my life as an undergrad at CSU Fullerton when I competed as an Irene Ryan competitor and partner. It was such a fulfilling and valuable experience that, when I became an educator, I continued to coach and respond for Region 3. Then during the interview for my position at Mt. SAC, I specifically asked if I could bring their theater program into KCACTF if I was hired.  And that is exactly what I did.  I'm also proud to have recently joined the Orange County Theater Guild's Equity and Diversity Committee so I can fight for a more inclusive and welcoming space for all artists in our theater community. A worthy fight, indeed. 
BA in Acting – CSU Fullerton; MFA in Acting – Illinois State University 
LOS ANGELES METRO COLLEGES & UNIVERSITIES
California State University, Dominguez Hills
California State University, Long Beach
California State University, Los Angeles
East Los Angeles College
El Camino College
El Camino College Compton Community Education Center
Hussian College Los Angeles

Long Beach City College

Los Angeles City College Theatre Academy
Los Angeles Harbor College

Los Angeles Southwest College

Loyola Marymount University

Marymount California University

University of California, Los Angeles

University of Southern California

West Los Angeles College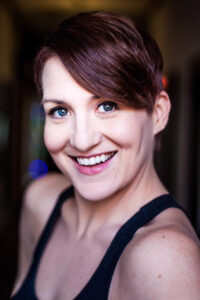 Sarah Ripper
Greater Los Angeles Coordinator


California State University, Fullerton
sripper@fullerton.edu
PERSONAL STATEMENT
I am an empath and an animal lover. I grew up in Houston, Texas, and studied Musical Theatre. While in undergrad, I attended KCACTF every year and was even honored to perform at the Kennedy Center in DC in our production of "The Laramie Project". It was a magical experience attending those festivals and being surrounded by fellow theatre-artists!  I even had the opportunity to stage-manage a new play! After earning my Bachelor's degree, I moved to NYC and lived there for 10 years while pursuing my career as a performer, director, and choreographer. I always knew I wanted to be an educator, but was uncertain about which grade/age group I would love working with most. While in NY, I taught all ages and realized that college was my niche. I then got my Master's in Educational Theatre for Colleges and Communities at NYU, which then led me to move to California to get another Master's degree, this time at CSU Fullerton for Directing. I recently got married during a pandemic, and own two cats. I am a believer in teaching lessons in being a compassionate, empathetic, and inclusive human. You never know someone else's story. 
Sam Houston State University, NYU, at CSU Fullerton
GREATER LOS ANGELES COLLEGES & UNIVERSITIES
California Institute of the Arts

California Institute of Technology

California Lutheran University
California State University, Northridge
College of the Canyons
Glendale College (California)

Los Angeles Mission College

Los Angeles Pierce College

Los Angeles Valley College

Moorpark College

Occidental College
Oxnard College
Pasadena City College
Pepperdine University
Santa Monica College

Ventura College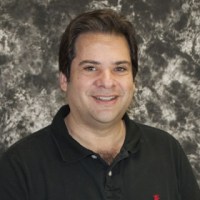 David Seitz
Arizona Coordinator


Glendale Community College, AZ
PERSONAL STATEMENT
Look at me now and I seem to blend in with the crowd. That was not always the case. When I was 7, my family moved us from New York to Arizona at a time when it was not very accepting of "different." I was an under height, overweight, non-athletic, arts-loving Jewish child in a very non-Jewish society, suffering the slings and arrows of anti-Semitism, bullying, and body shaming. In order to avoid blatant attacks, my generation was encouraged to assimilate into our local community while keeping our, for lack of a better term, "differences" to ourselves. Theatre was where I found (and still find) find acceptance just for whom I am, the way I am. In the "outside world," we are all considered "different," but the sharing of ideas, the passionate discussions over our favorite plays/actors/playwrights/designers, and the discovery of new talent and works bond us all in a very special community. I am so excited that this new generation seems more enlightened, more accepting, and more celebratory of all the different aspects of each other that enrich us as people, as artists, as communities. No more hiding; no more being made to feel ashamed of who we are; only being true to oneself with pride. Now that is something I want to assimilate into.
ARIZONA COLLEGES & UNIVERSITIES
Arizona State University, Phoenix
Arizona State University, Tempe
Arizona State University, West Campus
Arizona Western College
Central Arizona University
Chandler-Gilbert Community College
Cochise College
Coconino Community College
Eastern Arizona College
Estrella Mountain Community College
Glendale Community College (Arizona)
Grand Canyon University
Mesa Community College
Mojave Community College
Northern Arizona University
Northland Pioneer College
Paradise Valley Community College
Phoenix College
Pima Community College
Scottsdale Community College
South Mountain Community College
University of Arizona
Yavapai College

Carin Heidelbach
North Central Coordinator
California State University, Stanislaus
cheidelbach@csustan.edu
PERSONAL STATEMENT
Originally from California's Central Valley, Carin is an Assistant Professor of Acting and Directing in the Theatre Department at CSU Stanislaus, where she teaches all levels of Acting, Directing and Introductory courses, in addition to directing in the production program. 
She has a BA in Drama from CSU Stanislaus, and received her graduate acting training from the Theatre School at DePaul University, where she studied the acting method of Jerzey Grotowski and the Linklater vocal method. Overseas, she studied at Richmond College in London, focusing on British Theatre Studies, Shakespeare's tragedies and the history of the West End Musical. She earned her Master of Fine Arts in Theatre, with a concentration in Performance and Directing, from Humboldt State University. Her graduate projects included plays by Sam Shepard and Shakespeare, as well as adaptations of classical Greek Drama. Her Master's thesis focused on female characters in abusive and violent circumstances.
Carin has worked in theatre locally and far away for about 25 years. Some favorite gigs include the London International Festival of Theatre, where she worked in production and marketing for international directors such as Deborah Warner as well as South Africa's Market Theatre, and a stint at Portland Stage Company, where she worked as an assistant director, assistant dramaturg and assistant literary manager. Carin has directed and performed at Sonora's Sierra Repertory Theatre, where she directed original plays for children's theatre in local elementary and high schools as well as directing on the Fallon House Stage in Columbia State Park. She spent ten-years running the Theatre program at Merced College as well as founding their Standardized Patient program for actors and the Allied Health program. 
Carin takes creative interest in the Theatre of the Absurd, the Margolis Method for Actors, the plays of Sam Shepard, Tennessee Williams and Sarah Ruhl, New Works, and, in particular, adapting the works of the Ancient Greeks and William Shakespeare.
NORTH - CENTRAL CALIFORNIA COLLEGES & UNIVERSITIES
Cabrillo College
California State University, Monterey Bay
California State University, Stanislaus
Columbia College
Gavilan College
Hartnell College
Las Positas College
Merced College
Modesto Junior College
Monterey Peninsula College
Saint Mary's College of California
Santa Rosa Junior College
Taft College
University of California, Merced
University of California, Santa Cruz
If your school does not appear on this list, please contact kcactf8@gmail.com. Some schools in this geographical area participate in Region 7, and some participate in Region 8. 
PERSONAL STATEMENT
Holding an MFA in Musical Theatre from San Diego State University, Chris is a Professor of Theatre and Cinema at College of the Sequoias in Visalia, CA, where he serves as director, fight choreographer, and scenic designer.  At COS, he has directed Stupid Fucking Bird, Hookman, The Three Musketeers, Macbeth, The Crucible, Bloody Bloody Andrew Jackson, In the Heights, Tartuffe, Animal Farm, Metamorphoses, Company,  A Midsummer Night's Dream, Julius Caesar, Urinetown: The Musical, The Hobbit, The Grapes of Wrath, As You Like It, Something Wicked This Way Comes, Rashomon, A Funny Thing Happened on the Way to the Forum, Dracula, Our Country's Good, and Richard III as well as designed the sets for such ambitious productions as The Phantom of the Opera, Sweeney Todd, and The Secret Garden.  In addition to his work at COS, Chris has directed at regional theatres throughout California and designed and built puppets for productions of Avenue Q and Shrek: The Musical.  As an actor, Chris has worked across the nation in such venues as Milwaukee Repertory Theatre, Court Theatre: Chicago, and Lamb's Players, and even adapted his own one-man production of Dicken's A Christmas Carol.  He currently resides in Visalia with his wife and best friend, Diane, and their beautiful daughter, Sage. 
CENTRAL CALIFORNIA COLLEGES & UNIVERSITIES
Allan Hancock College
Bakersfield College

California Polytechnic State University, San Luis Obispo

California State University, Bakersfield, California State University, Fresno
California State University, Monterey Bay
Cerro Coso Community College
College of The Sequoias

Cuesta College

Fresno City College
Fresno Pacific University

Porterville College

Reedley College

Santa Barbara City College

Taft College

University of California, Santa Barbara

West Hills College, Coalinga

Westmont College
Vacant
San Diego Coordinator
Contact chair
kcactf8@gmail.com
SAN DIEGO COLLEGES & UNIVERSITIES
San Diego Mesa College
San Diego Mirimar College
San Diego State University
Southwestern College
University of California, San Diego
University of San Diego
California State University, San Marcos
Cuyamaca College
Grossmont College
Imperial Valley College
MiraCosta College
Palomar College
Point Loma Nazarene College
San Diego City College
ROCKY MOUNTAINS AND SOUTHERN NEVADA
Vacant
Rocky Mts. and S. Nevada Coordinator


Contact Chair
kcactf8@gmail.com
ROCKY MOUNTAINS AND SOUTHERN NEVADA COLLEGES & UNIVERSITIES
Brigham Young University
College of Southern Nevada
Dixie State University
Fort Lewis College (Colorado)
Great Basin College
Salt Lake Community College
Snow College
Southern Utah University
University of Nevada, Las Vegas
University Of Utah
Utah State University
Utah State University Eastern
Utah Valley University
Weber State University
Westminster College
If your school does not appear on this list, please contact kcactf8@gmail.com. Some schools in this geographical area participate in Region 7, and some participate in Region 8.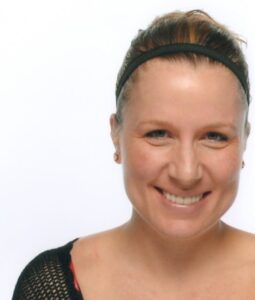 Jessica Jacob
Pacific Islands Coordinator


University of Hawaii-Manoa
Jacobjes@hawaii.edu
PERSONAL STATEMENT
(Prefer: Jess to Jessica. She/Her/Hers) I am a devoted yet somewhat unexceptional performer, an intense and driven director and stage combat choreographer, and a brutally pragmatic theatre administrator and educator with bouts of devil-may-care whimsy. A gen-x-er born in Georgia, raised in Vermont, that  lived 20 years in Alaska and now resides in Hawai'i with 30 years of arts admin experience to date, I am a continual work in progress with a foundational desire to champion the arts, creativity, innovation, performer safety, and representation.
MFA University of Hawai'i at Manoa (Asian Theatre)
PACIFIC ISLANDS COLLEGES & UNIVERSITIES
American Samoa Community College,
Brigham Young University (Hawaii),
Chaminade University Of Honolulu
Hawaii Pacific University
Leeward Community College
Maui Community College
University of Guam
University of Hawai'i at Hilo
University of Hawai'i at Kapi'olani
University of Hawai'i at Manoa
Windward Community College
If your school does not appear on this list, please contact kcactf8@gmail.com. Some schools in this geographical area participate in Region 7, and some participate in Region 8. 
NATIONAL PLAYWRITING PROGRAM CIRCUIT COORDINATOR
All schools within the region are eligible for the National Playwriting Program. The National Playwriting Program Chair schedules response sessions for all productions entered as a new play in Region 8.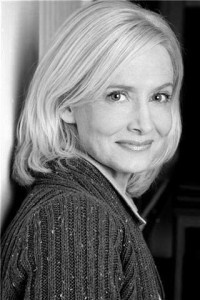 Carol Damgen




NPP Co-Chair


California State University, San Bernardino
cdamgen@csusb.edu
Kirin McCrory
NPP Co Vice Chair
Mt. San Antonio College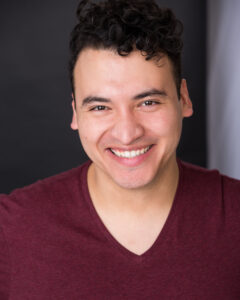 Miguel Torres Cruz
NPP Co Vice Chair


California State University Fullerton
PERSONAL STATEMENT
This personal identity statement is hard for me to write–I'm pretty introverted and I don't love talking about myself. I lived on the East coast for most of my life; now I live here and I always miss fall. I grew up on college campuses; I now teach at a community college where most of my students are first generation or nontraditional college students, and I'm reminded every day of what a huge privilege it was to be exposed to academia at such a young age. I started acting in high school, started writing plays and doing fight choreography in college, and got my MFA so that I could teach at the college level. I'm most interested now, in both theatre and education, in making space for other, less represented people to tell their stories or see themselves on stage. Both theatre and education have the potential to make us better humans, though both can and have been used to do the opposite–and my goal always is to help myself and others grow, however incrementally, through these two practices. As a person outside of theatre, reading is my major hobby, and you can find me watching anime in the mornings, listening to vintage soul and jazz records, and playing with my big, dumb dog.
BA in Theatre Studies and Literature – Emerson College; MFA in Playwriting – UC Riverside
PERSONAL STATEMENT
I was born in Celaya, Guanajuato, Mexico. My city is known for "cajeta," which is a sweet, caramel-like product made from goat's milk. My family crossed the border when I was eight years old; I will never forget that long night walking through the desert. For the majority of my life I was defined by my undocumented status, but in my teenage years I found the theatre which freed me from how others defined me. The theatre became my church and its plays my scriptures. It was because of the theatre that I gained an independence, confidence, and self-awareness to shape my own path and go wherever I wished to go. I believe the theatre has the power to liberate the mind and soul. I hope to bring this experience to as many people as I can.