Executive Board
Members of the Executive Board of Region 8 have been vetted by the Regional organization and National organization in concordance with the by-laws of ACTF Management, Limited.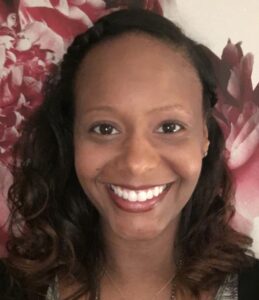 Shaunte Caraballo
California State University Dominguez Hills

kcactf8@gmail.com
My name is Shaunté Keakalani Caraballo. I reside on the land of the Tongva nation. My pronouns are she/her/hers/ella. I am fortunate that my name is an excellent representation of who I am. I am a woman of color. I am African American. I am Latinx. I am a proud Boricua! I am the daughter of two veterans. I am a hula dancer/choreographer who is active in the Asian/Pacific Islander community and have been for 14 years. I have been an ally for the LGBTQ+ community long before I knew it was a thing. I am a Christian who believes that the greatest expression of Christ's love is to love all just as they are and I do not believe it is my job to make everyone believe as I do. I love all faiths and believe I can learn from all. I have produced culturally-specific work for many years. I love to choreograph and devise new works that include multiple areas of performance that normally would not be combined. I enjoy developing work for only those communities I am a part of, but also for other minorities and underrepresented groups. It is a true passion of mine to have BIPOC artists tell their stories. And I would like to see more of that in theatre. BA-CA Baptist University, MFA-CSU Long Beach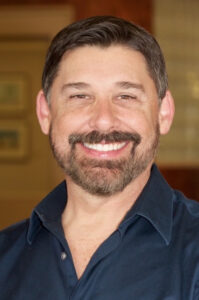 Region 8 Immediate Past Chair
Eric Bishop
MiraCosta College
ebishop@miracosta.edu
Hello! My name is Eric Bishop. I live on the land of the Kumeyaay nation in what is now known as San Diego County.  My pronouns are he/him/his.  I am a father, husband, son, brother, friend, theatre artist, educator, leader, humanist, empath and citizen.  I root for the local baseball team, love music, art, documentaries, animals and my home state of California.  I am of mixed race and honor my grandmother from Mexico.  My creativity is supercharged when I witness exceptional, inspiring theatre!
My love of KCACTF began as a community college student at Fresno City College when my passion was ignited by the vast array of theatre opportunities, plays, workshops and life-long friendships cultivated.  I'm proud to say that I haven't missed a Region 8 festival since 1990.  I loved my time as a student in KCACTF and never dreamed I would be leading this regional organization back when I was in college, but I am proud to give back after all KCACTF has given me.  Life has a funny way of coming full circle.  I strive to make KCACTF in Region 8 a positive, stimulating and life changing experience for all students from all states and all communities. I believe that there is a place for everyone in the theatre.  It is my goal to continue to push the boundaries to make our festival as inclusive, welcoming and inspiring as possible.  Onwards!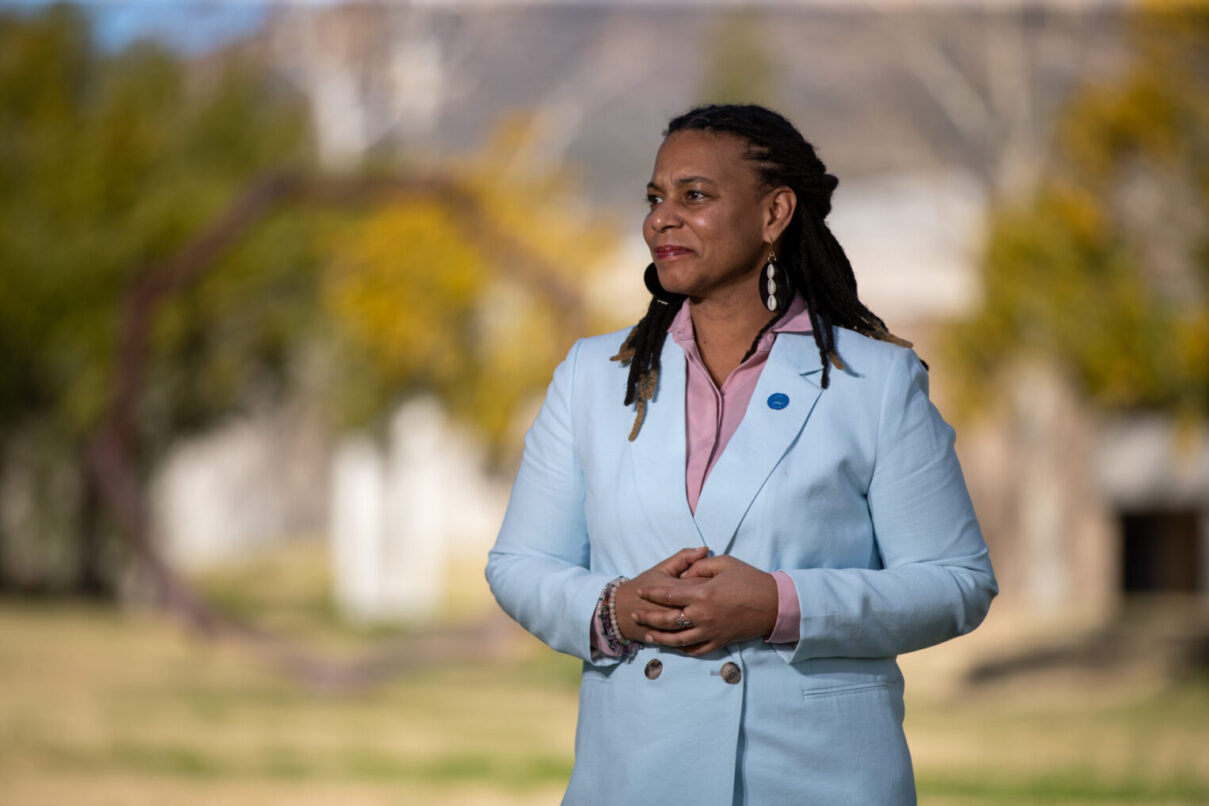 Region 8 Representation, Equity, and Diversity (RED) Chair
Kristi Papailler
California State University, San Bernardino Kristi.Papailler@csusb.edu
My name is Kristi Papailler.  I live on the territory and ancestral land of the Yuhaaviatam in what is now called San Bernardino, California.  I am Haitian American with some German roots, and my pronouns are she/her/hers.  I grew up in what is now called Louisville, Ky and when not in school or playing outside I was surrounded by my parents- an Opera singer and civil rights worker and Haitian diplomat turned poet and professor of Pan-African Studies and Modern Languages.  I am a mother, artist, educator whose commitment to positive social change includes an expanding awareness of what that means and working for representation, equity, and diversity in theatre with others of good conscience.  I am thankful to have volunteered with organizations like the Louisville Fairness Campaign and The Kentucky Alliance Against Racist & Political Oppression years ago and to have co-founded and co-produced Juneteenth Legacy Theatre (Kentucky's only professional African American Theatre from 1999-2011). I am proud to stand with my fellow BIPOC and of good conscience artists, students, and educators as we move towards a more just and equitable world.  BA- Theatre and Literature, MFA-Theatre Performance, Graduate Certificate- African American Theatre- The University of Louisville.  Sifu- Tai Chi and Qi Gong with specialty in these arts for actors.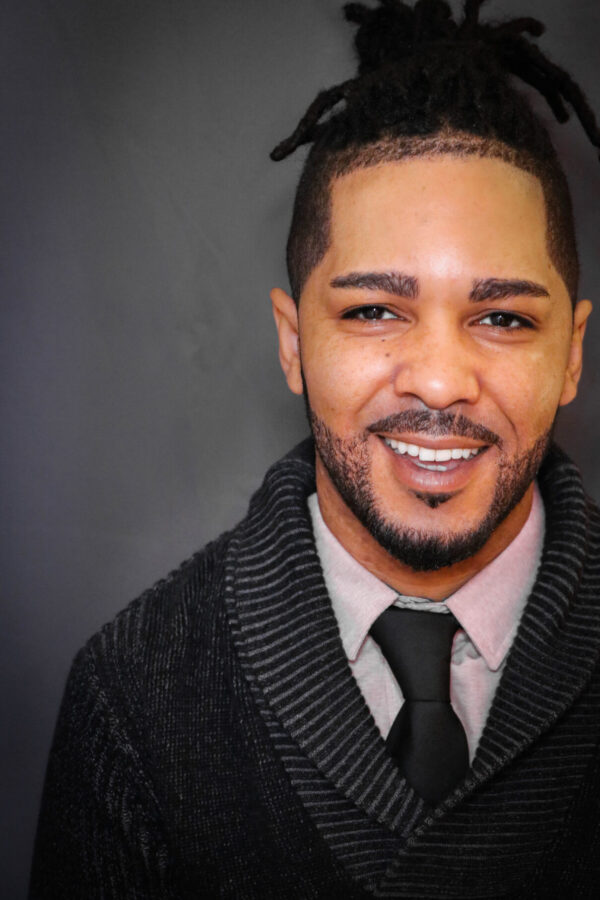 Region 8 Representation, Equity, and Diversity (RED) Vice Chair 
Jozben Barrett
California State University Dominguez Hills

jbarrett@csudh.edu
Jozben Barrett is a Los Angeles based actor, director, producer, educator and event emcee. He is the founder of 2 Rhythms; a multidisciplinary arts organization that develops work focusing on the untold and under-told stories of communities of color. Jozben has performed in the world premiere production of What To Send Up When It Goes Down by Aleshea Harris, a play/pageant/ritual that responds to racial violence in America, the world premiere of SNAKES by Chris Webb at the A.C.T. Strand Theatre, Much Ado About Nothing with the Independent Shakespeare Company in Griffith Park, August Wilson's Radio Golf directed by Fran Bennett, among many others.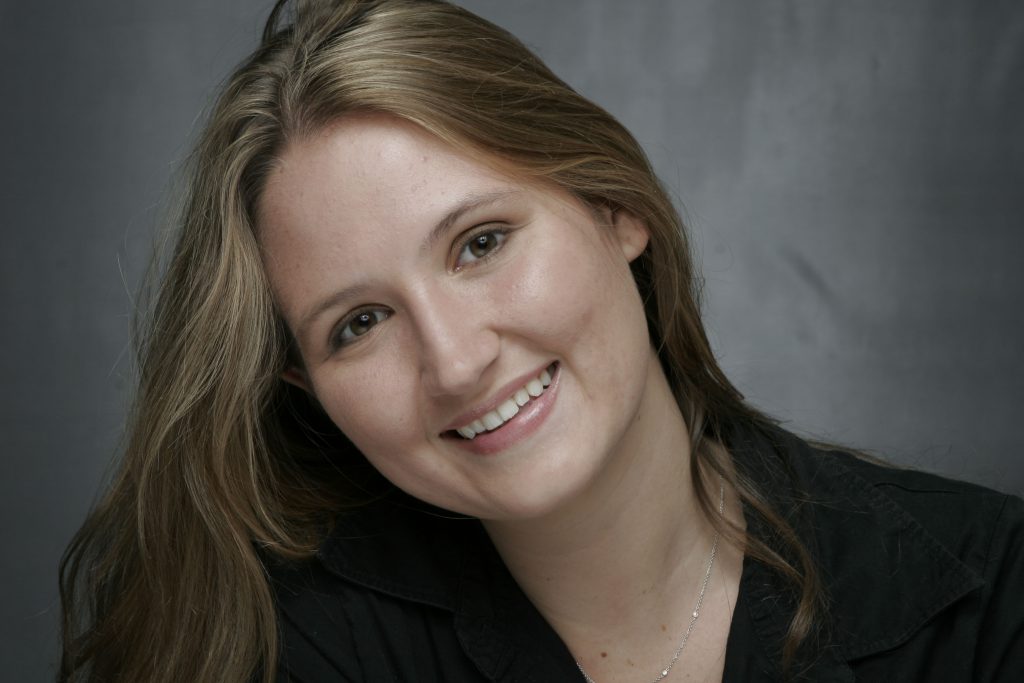 Region 8 Chair of Design, Technology and Management
Malie Speetjens
Maile Speetjens serves as Professor of Costume Design and Technology for University of Hawaii, Manoa. Originally from Kauai, Maile received an MFA in Costume Design and Technology from the University of Georgia, Athens, and a BFA in Musical Theatre from Emerson College. Prior to joining the team at UHM, Maile worked as Costume Shop Manager and Special Assistant Professor of Costume Design at Colorado State University. She has designed, draped, and worked as wardrobe supervisor in Boston, Georgia, Hawaii and Colorado. Maile has worked extensively in Children's Theatre as a designer, director, and teacher. She spent over 10 years working with Hawaii Children's Theatre on Kauai, and 4 years directing Kids Do It All, a program in Colorado focusing on devised Children's Theatre. Maile's passion is creating a collaborative and educational environment for students to explore, expand, and HAVE FUN; after all, it's called a play!  
Maile enjoys scuba diving and spending time with her family (both human and canine) on her time off.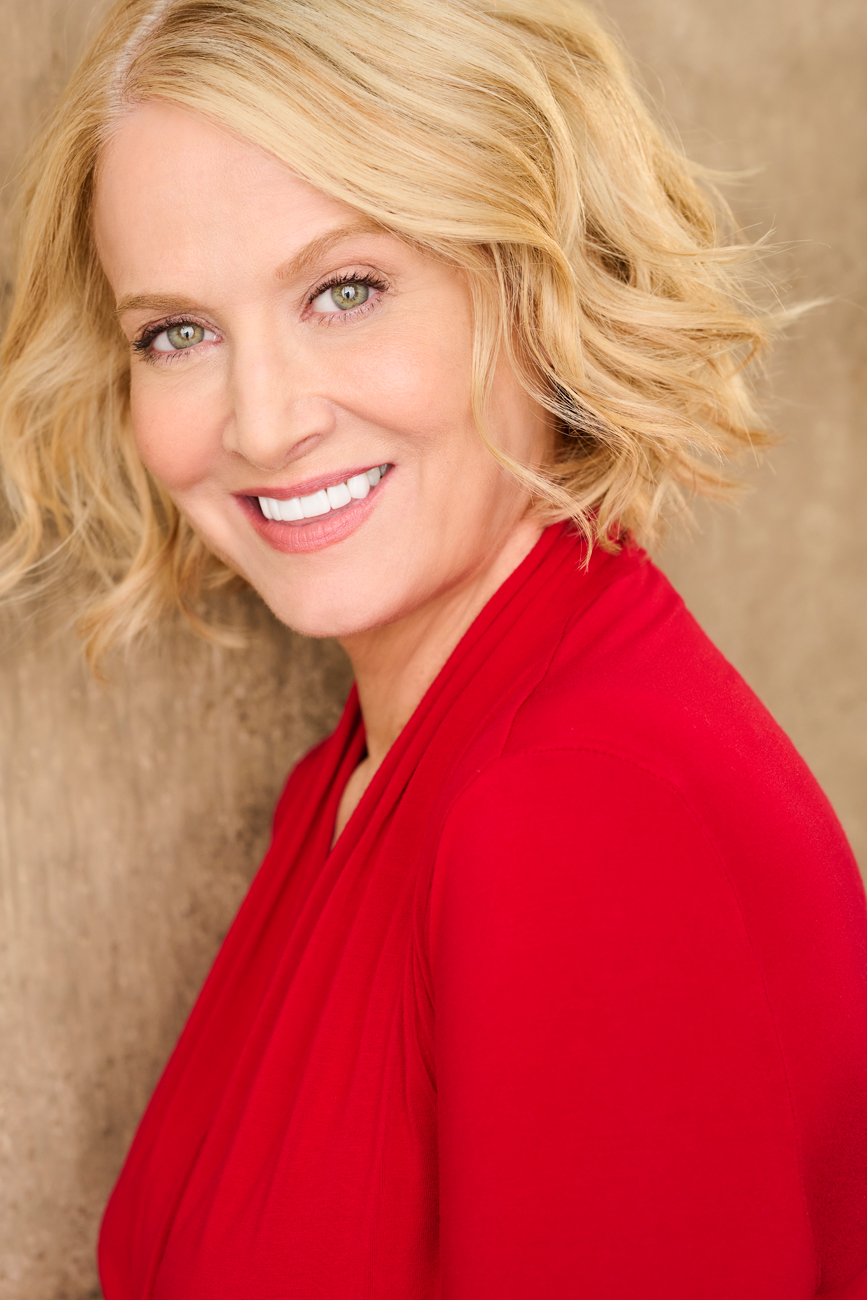 Region 8 National Playwriting Program Chair
Carol Damgen
California State University California, San Bernardino
cdamgen@csusb.edu
Carol Damgen is the daughter of a Scottish mother who immigrated to America with the hopes of building a new life after both her parents had passed. She married Carol's father, an American, in London, and soon ventured to the USA to start anew. Growing up in a military family, Carol has travelled around the world. These opportunities, instilled at an early age, to value, honor and respect diverse cultures, languages and traditions and support artistic opportunities to all who seek them. As a single parent, working two full-time jobs for more than twenty years, she understands the importance of inclusive education and having strong mentors in your life. Carol is a full-time Theatre Arts faculty member at California State University, San Bernardino with an MFA in Writing for the Performing Arts from the University of California, Riverside, and an Acting for the Camera certificate from UCLA. She began her acting career on stage at the age of nine while living in the Philippines. Theatre credits range from timeless favorites, Hamlet and A Flea in her Ear to contemporary works, Other Desert Cities and Circle Mirror Transformation. Most recently taking home awards for her performance as" Marty" in the Redlands Theatre Festival's production of Circle Mirror Transformation and as director of Beauty and the Beast at the Historic California Theatre.  As a director she has presented many regional and university productions, such as: God of Carnage and To Kill a Mockingbird to name a few. She is a member of SAG/AFTRA and the Dramatist Guild. Carol has earned two Kennedy Center American College Theatre Festival Regional Awards for direction and playwriting. As a playwright, her three original shows, The Twists and Turns of Edgar Allan Poe, Jackie Robinson: An American Dream and Grimm Tales were produced at CSUSB and travelled throughout the Inland Empire school districts.  She was awarded CSUSB's Outstanding Lecturer in the College of Arts and Letters in 2016. Additionally, Carol is a resident director at the Historic California Theatre in San Bernardino. She proudly serves as a Co-Chair along with Jenny Kokai for the National Playwrighting Program for Region VIII.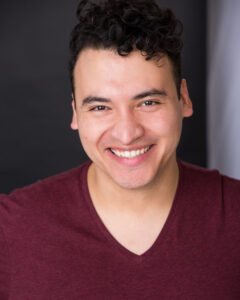 Region 8 National Playwriting Program Vice Chair
Miguel Torres Cruz

California State University, Fullerton
I was born in Celaya, Guanajuato, Mexico. My city is known for "cajeta," which is a sweet, caramel-like product made from goat's milk. My family crossed the border when I was eight years old; I will never forget that long night walking through the desert. For the majority of my life I was defined by my undocumented status, but in my teenage years I found the theatre which freed me from how others defined me. The theatre became my church and its plays my scriptures. It was because of the theatre that I gained an independence, confidence, and self-awareness to shape my own path and go wherever I wished to go. I believe the theatre has the power to liberate the mind and soul. I hope to bring this experience to as many people as I can.
KCACTF National Organization
KCACTF National Leadership
Chair-Brad Dell
Co Vice Chair-
Immediate Past National Chair-Michelle Bombe
KCACTF Representation, Equity and Diversity (RED)
Chair-Gina Sandi-Diaz
Vice Chair-
Member At-Large-Julie Mollenkamp
KCACTF Representation, Equity and Diversity (RED) Regional Chairs
Mauricio Salgado, Michael Allen, Kelli Crump, Gregory Horton, Katherine LeRoy, Sarah Klocke and Marc Vital, Adriana Dominguez and Vicky Lantz, Ed Trujillo, Kristi Papallier
KCACTF Regional Chairs
Herschel Kruger, Lisa Abbott, Brad Carlson, Nick Taylor, Shaunte Caraballo
KCACTF Design, Technology, and Management Chairs
Chair, Design, Technology and Management-Val Winkleman
Vice Chair, Chair,Design, Technology and Management-Misti Bradford
Design, Technology and Management Member-at-Large-Rae Robison
Regional Chairs: Erika Guay and Emmett Buhmann, Nancy Pipkin Hutchinson, Christopher Plummer, Tony Galaska, Kelly Marie Schaefer, Elizabeth "Biz" Nelson and Eric Marsh, Raquel Davis, Kara Thomson
KCACTF National Playwriting Program
Chair, National Playwriting Program-Jim Holmes
Vice Chair, National Playwriting Program-Ben Gonzales
NPP Member at Large-
Regional Chairs: James Ryan Caldwell, Bob Bartlett, Thom Miller, Becky Becker, Sean Byrd, Jackie Rosenfeld, Jenny Kokai and Carol Damgen
The Kennedy Center
President- Deborah F. Rutter
Senior Vice President, Education-Mario R. Rossero
Director, Education Programs and Productions-David Kilpatrick
Director, Education Activation and Engagement-Vanessa Thomas
Manager, KCACTF and Theater Education-Kelsey Mesa
Artistic Director, KCACTF-Gregg Henry