Executive Board
Members of the Executive Board of Region 8 have been vetted by the Regional organization and National organization in concordance with the by-laws of ACTF Management, Limited.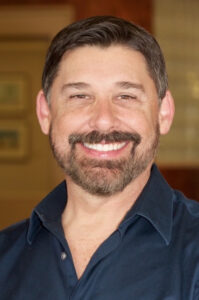 Hello! My name is Eric Bishop. I live on the land of the Kumeyaay nation in what is now known as San Diego County.  My pronouns are he/him/his.  I am a father, husband, son, brother, friend, theatre artist, educator, leader, humanist, empath and citizen.  I root for the local baseball team, love music, art, documentaries, animals and my home state of California.  I am of mixed race and honor my grandmother from Mexico.  My creativity is supercharged when I witness exceptional, inspiring theatre!
My love of KCACTF began as a community college student at Fresno City College when my passion was ignited by the vast array of theatre opportunities, plays, workshops and life-long friendships cultivated.  I'm proud to say that I haven't missed a Region 8 festival since 1990.  I loved my time as a student in KCACTF and never dreamed I would be leading this regional organization back when I was in college, but I am proud to give back after all KCACTF has given me.  Life has a funny way of coming full circle.  I strive to make KCACTF in Region 8 a positive, stimulating and life changing experience for all students from all states and all communities. I believe that there is a place for everyone in the theatre.  It is my goal to continue to push the boundaries to make our festival as inclusive, welcoming and inspiring as possible.  Onwards!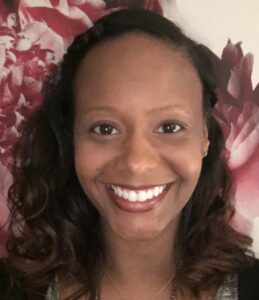 Shaunte Caraballo
California State University Dominguez Hills
scaraballo@csudh.edu
My name is Shaunté Keakalani Caraballo. I reside on the land of the Tongva nation. My pronouns are she/her/hers/ella. I am fortunate that my name is an excellent representation of who I am. I am a woman of color. I am African American. I am Latinx. I am a proud Boricua! I am the daughter of two veterans. I am a hula dancer/choreographer who is active in the Asian/Pacific Islander community and have been for 14 years. I have been an ally for the LGBTQ+ community long before I knew it was a thing. I am a Christian who believes that the greatest expression of Christ's love is to love all just as they are and I do not believe it is my job to make everyone believe as I do. I love all faiths and believe I can learn from all. I have produced culturally-specific work for many years. I love to choreograph and devise new works that include multiple areas of performance that normally would not be combined. I enjoy developing work for only those communities I am a part of, but also for other minorities and underrepresented groups. It is a true passion of mine to have BIPOC artists tell their stories. And I would like to see more of that in theatre. BA-CA Baptist University, MFA-CSU Long Beach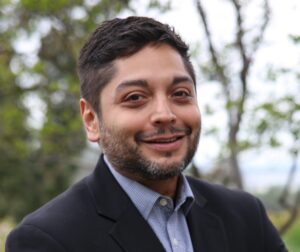 Region 8 Immediate Past Chair | Finance Director
Gil Gonzalez
Whittier College

ggonzalez@whittier.edu
I am proud of my Oaxacan heritage and ancestry. As an advocate for the Latinx community, I am proud to stand alongside my fellow BIPOC artists and citizens to advocate for representation, equity and diversity in all aspects of life. BA History and Dramatic Arts, University of Wisconsin-Parkside; MFA in Acting, University of Virginia.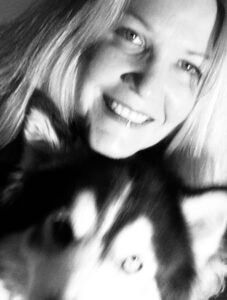 Region 8 Chair of Design, Technology and Management
Growing up in two very different places let me see the contrasts of lives in America — the good and the ugly. Most of my time was spent in Yuma which is in Arizona, on the Mexico and California border. Because of the military bases near Yuma, my elementary school and High School had a diverse population of students. In fact, my best friends and I all had mothers who were born outside of the US.
The second place I lived was outside of Washington D.C. It was in D.C. that I explored arts and sciences at the Smithsonian, and where I was first introduced to theatre. Theatre has been a place where I can experience and learn truths about our many lives. Not just from the plays based in the past, but more importantly, from current times and differing cultures. It is through theatre we learn empathy and how to see the world through a new point of view. Being in the shared space with a theatrical production reaches farther into a person's heart and consciousness than any film or television program can. I have worked in all three of these mediums; and I believe that film and television let us escape, while theatre haunts us with these revealed truths.
As a designer I enjoy creating environments that support these shared truths. But more than this, I enjoy mentoring young designers and helping them find their artistic voices.
Out of the theatre? It might look like I run with wolves, but they are actually huskies.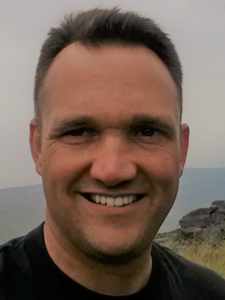 Region 8 Vice Chair of Design, Technology and Management
JR Luker
California State University, Dominguez Hills

jrnluker@Fullerton.edu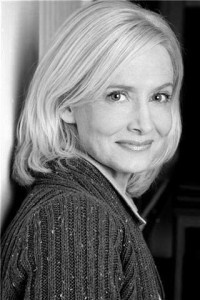 Region 8 National Playwriting Program Co-Chair
Carol Damgen
California State University California, San Bernardino
cdamgen@csusb.edu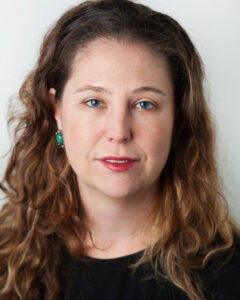 Region 8 National Playwriting Program Co-Chair
In a playwriting camp I taught, a fourth grader once wrote: "One's a pond of time." Identity is a construction of how we see ourselves and how others see us, and it is largely a fictional narrative we create to impose order on chaos. Having been asked to construct just such a thing, I can tell you about some of the things that make up my pond. I grew up mostly in Louisville, Kentucky, the oldest of three girls. Although I am constantly asked if my last name is Hawaiian, it is Hungarian but I know little to nothing about Hungary. I knew I wanted to make theatre from the time I was very small and entirely on my own organized an application and audition for a performing arts high school in search of both a place to make theatre and a place that had room for a nerdy, weird kid who liked to play pretend and wanted the world to be more just. After being accepted as an Acting major, we all quickly realized this was a mistake. But fortunately, they also had a voluntary playwriting and directing class led by one of the greatest teachers I have ever had and I found a voice there. Since then, I have moved from one red flyover state to another in pursuit of my education and career, ending up in Utah a place I never predicted living. I am obsessed with new works from under represented voices, wild theatricality, and coffee. I have no personal concept of gender. I am responsible for seven non-human animals and one human 13-year-old.  BA- Butler U, MA- Washington University in St. Louis, PhD- The University of Texas at Austin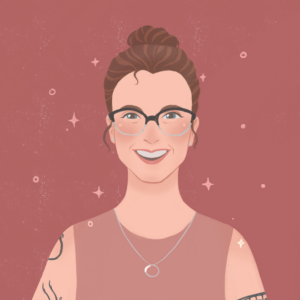 Region 8 National Playwriting Program Vice Chair
Kirin McCrory

Mount San Antonio Community College
kmccrory@mtsac.edu
This personal identity statement is hard for me to write–I'm pretty introverted and I don't love talking about myself. I lived on the East coast for most of my life; now I live here and I always miss fall. I grew up on college campuses; I now teach at a community college where most of my students are first generation or nontraditional college students, and I'm reminded every day of what a huge privilege it was to be exposed to academia at such a young age. I started acting in high school, started writing plays and doing fight choreography in college, and got my MFA so that I could teach at the college level. I'm most interested now, in both theatre and education, in making space for other, less represented people to tell their stories or see themselves on stage. Both theatre and education have the potential to make us better humans, though both can and have been used to do the opposite–and my goal always is to help myself and others grow, however incrementally, through these two practices. As a person outside of theatre, reading is my major hobby, and you can find me watching anime in the mornings, listening to vintage soul and jazz records, and playing with my big, dumb dog. BA in Theatre Studies and Literature – Emerson College; MFA in Playwriting – UC Riverside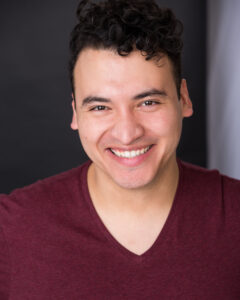 Region 8 National Playwriting Program Vice Chair
Miguel Torres Cruz

California State University Fullerton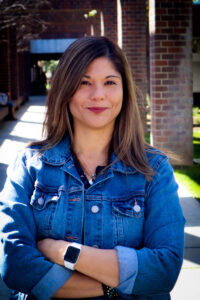 Region 8 Representation, Equity, and Diversity (RED) Chair
Gina Sandi-Diaz
California State University Fresno
gsandidiaz@csufresno.edu
I was born and raised (with my two siblings) in San Jose, Costa Rica by a single mother and overachiever, super-awesome women to whom I owe much of the person I am today. I moved to the States in 2013 with my husband and our two pets, and I currently teach and reside in Fresno, CA. 
As a rebellious and extremely moody teenager, I dealt with anxiety and depression. Theatre totally changed the course of my life and probably saved me from self-destruction. I consider myself a Theatre for Social Change artist and scholar with an affinity for directing, devised theatre, applied theatre and Latinx and Latin American theatre and performance. 
I believe in the transformative power of theatre and its ability to build community and a sense of belonging for all people. As such, I emphasize diverse, culturally affirming stories and intersectionality in my work. 
I am also a yoga/meditation practitioner, a passionate traveler, and I love pets. University of Kansas, Universidad Nacional de Costa Rica
KCACTF National Organization
KCACTF National Leadership
Chair-Michelle Bombe
Co Vice Chair-Brad Dell
Co Vice Chair-Gil Gonzalez
Immediate Past National Chair- David Lee-Painter
KCACTF Representation, Equity and Diversity (RED)
Chair-Gil Gonzalez
Vice Chair-
KCACTF Regional Chairs
Vana Trudeau and Tom Rothacker, Bill Gillett, Herschel Kruger, Lisa Abbott, Jim Wood, Mike Burnett, Nick Taylor, Eric Bishop
KCACTF Design, Technology, and Management Chairs
Chair, Design, Technology and Management-Jesse Dreikosen
Vice Chair, Chair,Design, Technology and Management-
Design, Technology and Management Member-at-Large-
Regional Chairs: Erika Guay and Emmett Buhmann, Nancy Pipkin Hutchinson, Christopher Plummer and Misti Bradford, Tony Galaska, Kelly Marie Schaefer, Elizabeth "Biz" Nelson and Eric Marsh, Raquel Davis, Kara Thomson
KCACTF National Playwriting Program
Chair, National Playwriting Program-Jim Holmes
Vice Chair, National Playwriting Program-Ben Gonzales
NPP Member at Large-Julie Mollenkamp
Regional Chairs: James Ryan Caldwell, Bob Bartlett, Thom Miller, Becky Becker, Sean Byrd, Jackie Rosenfeld, Jenny Kokai and Carol Damgen
The Kennedy Center
President- Deborah F. Rutter
Senior Vice President, Education-Mario R. Rossero
Director, Education Programs and Productions-David Kilpatrick
Director, Education Activation and Engagement-Vanessa Thomas
Manager, KCACTF and Theater Education-Kelsey Mesa
Program Assistant, Theater Education-Jackeline Mass
Artistic Director, KCACTF-Gregg Henry